ALE
A long range version of the Ju 87 B was also built, known as the Ju 87 R. They were primarily intended for anti-shipping missions. The Ju 87R had a B-series airframe with an additional oil tank and fuel lines to the outer wing stations to permit the use of two 300 L under-wing drop tanks. This increased fuel capacity to 1,080 litres (500 L in main fuel tank of which 480 L where usable + 600 L from drop tanks). To prevent overload conditions, bomb carrying ability was often restricted to a single 250 kg bomb if the aircraft was fully loaded with fuel.
Total production amounted to 972 Ju 87R (105 R-1, 472 R-2, 144 R-4), all built by Weserflug. The last Ju 87R rolled off the production lines in October 1941.
Item No 03216
Item Name Junkers Ju 87R Stuka
Bar Code 9580208032160
Scale 1:32
Item Type Static Kit
Model Brief Length: 345.4mm Wingspan:434.5 mm
Total Parts 330+
Metal Parts n/a
Photo Etched Parts 1 piece
Film Parts n/a
Resin Parts n/a
Total Sprues 14 sprues and tires
Released Date 2012-10
More Features "Detailed fuselage&wing w/accurate design
- Highly detailed Engines
- Finely detailed cockpit,gear cabin,
- Grooved rubber tires
- PE parts included"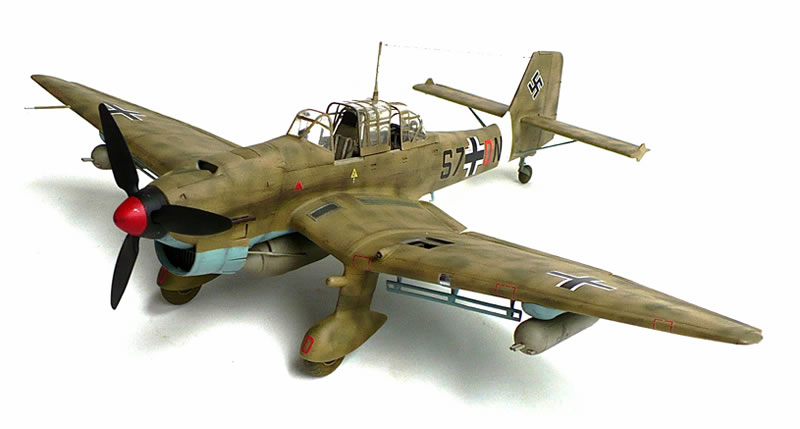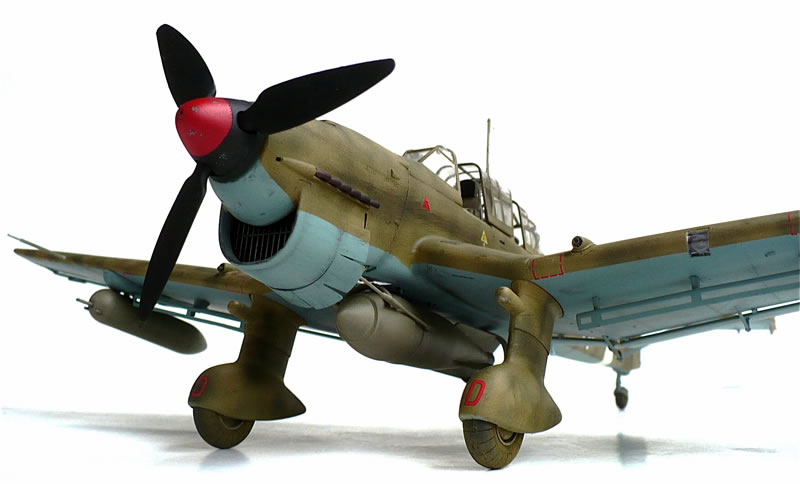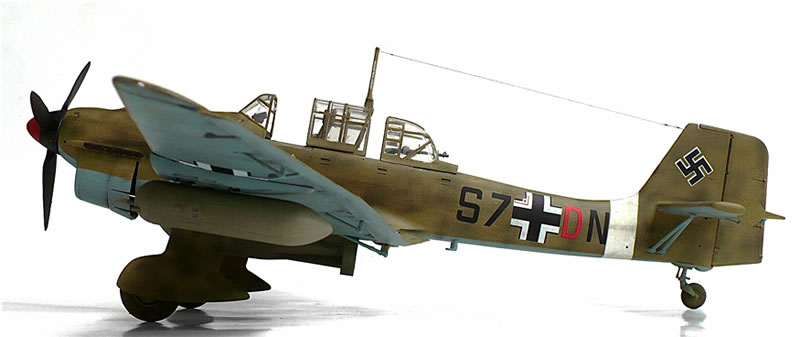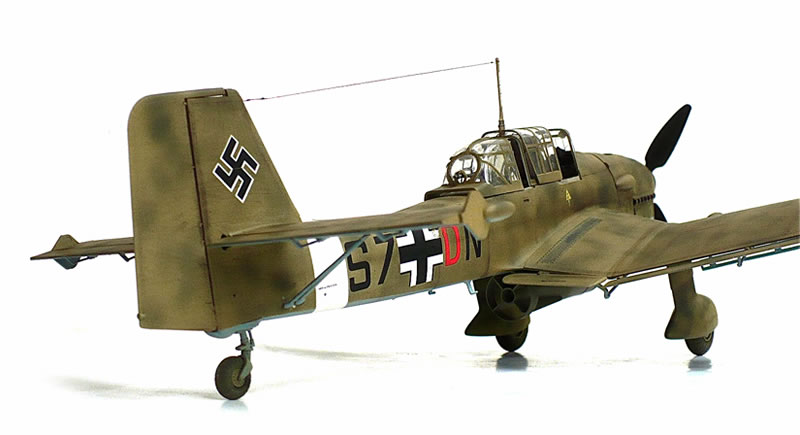 Junkers Ju 87R Stuka
Tuotemerkit Trumpeter
Tuotenumero: 3216
Saatavuus: 1
Katso myös nämä tuotteet